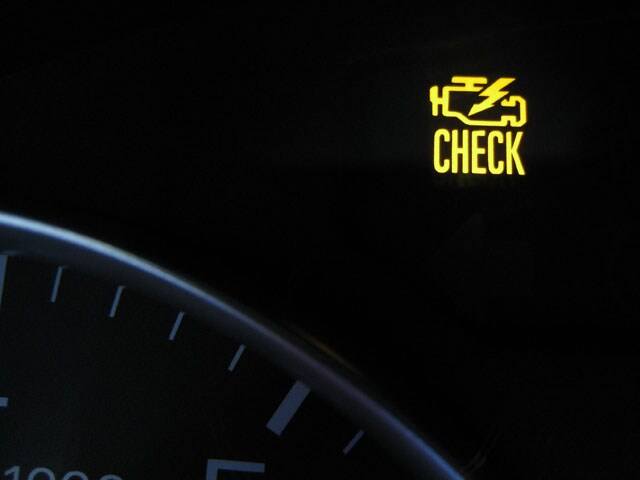 Do any of the following describe Your Driving Conditions?
Frequent stop­ & ­go driving
Day or night temperatures below 0°C
Extensive engine idling (including use of remote starter)
Driving in dusty conditions
Short trips of less than 16 km
50% of driving at high speeds during weather over 32°C
Towing a trailer or boat
Taxi, police car, delivery or other commercial service
Regular off­road driving
If ANY of the above conditions apply to you, aim to Change your Oil Every 6 Months or 8,000 Kms and follow our Recommended Maintenance Schedule. If not, please refer to your Owner's Manual or ask your Service Advisor
FUEL/AIR INDUCTION SERVICE
Using specialized equipment our technicians will quickly and effectively clean intake manifold, ports, intake valves and combustion chamber. Also install injector cleaning additive in tank. This service will restore lost power and performance and will reduce harmful fuel emissions.
COOLING SYSTEM SERVICE
Using a state-of-the-art piece of equipment we will flush your car's entire cooling system which will remove rust, scale and sludge, recycle your coolant and restore necessary additives.
TRANSMISSION SERVICE
Drain and Fill Transmission Fluid
Reseal Transmission Pan
Replace Transmission Filter/s
POWER STEERING SERVICE
Install power steering system cleaner
Completely flush system components
Install new fluid and conditioner
Inspect belts
BRAKE SERVICE
Inspect the front and rear brake linings
Clean and lube the caliper mounts and slides
Clean and adjust the rear brake linings
Check the park brake operation
Install anti-squeal agent on the brake linings
Road test
MINOR TUNE-UP SERVICE
Perform diagnostic test
Replace spark plugs
Replace PCV valve, if required
Replace air filter, if required
Inspect distributor cap and rotor (if applicable)
Road test
AIR CONDITIONING SERVICE
Inspect drive belts
Lubricates compressor
Kills harmful bacteria
Deodorize evaporator housing
Check temperature output
15 point visual inspection
Inspect steering
Inspect wiper blades
Inspect hoses and belts
Inspect shocks and struts
Inspect exhaust system
Inspect tires
Inspect all lights
Inspect air filter
Check fluid levels and condition
Transmission fluid
Brake fluid
Power steering fluid
Engine oil
Differential fluid (rear wheel drive)
Transfer case (4x4)
Coolant level and condition
Did you know...
Properly aligned vehicles are safer and will save on expensive repairs and may also improve fuel mileage.
4x4 vehicles have additional maintenance requirements not detailed here.
Using a good quality fuel such as Shell or Esso may improve your fuel economy over using a cheaper brand.
Service Number 1
Replace engine oil and filter
15 point Inspection
Check tires & adjust pressure
Check all fluids (Power Steering, Coolant,Brake and Transmission)
Inspect all belts and hoses
Check exterior and interior lights
Inspect exhaust system
Service Number 2
Replace engine oil and filter
15 Point Inspection
Check tires & adjust pressure
Rotate tires
Check all fluids (Power Steering, Coolant, Brake and Transmission)
Inspect all belts and hoses
Check exterior and interior lights
Inspect exhaust system
Service Number 3
Replace engine oil and filter
15 Point Inspection
Check tires & adjust pressure
Rotate tires
Check all fluids (Power Steering, Coolant, Brake and Transmission)
Inspect all belts and hoses
Check exterior and interior lights
Inspect exhaust system
Peace of Mind Service
Perform 4 Wheel Brake Service
Wheel Alignment
Service Number 4
Replace engine oil and filter
15 Point Inspection
Check tires & adjust pressure
Rotate tires
Check all fluids (Power Steering, Coolant, Brake and Transmission)
Inspect all belts and hoses
Check exterior and interior lights
Inspect exhaust system
Peace of Mind Service
Service Number 5
Replace engine oil and filter
15 Point Inspection
Check tires & adjust pressure
Rotate tires
Check all fluids (Power Steering, Coolant, Brake and Transmission)
Inspect all belts and hoses
Check exterior and interior lights
Inspect exhaust system
Peace of Mind Service
Fuel Injection Service
Throttle Body Service
4 Wheel Brake Service
Wheel Alignment
Service Number 6
Replace engine oil and filter
15 Point Inspection
Check tires & adjust pressure
Rotate tires
Check all fluids (Power Steering, Coolant, Brake and Transmission)
Inspect all belts and hoses
Check exterior and interior lights
Peace of Mind Service
Transmission service
4x4 Service (if equipped)
Service Number 7
Replace engine oil and filter
15 Point Inspection
Check tires & adjust pressure
Rotate tires
Check all fluids (Power Steering, Coolant, Brake and Transmission)
Inspect all belts and hoses
Check exterior and interior lights
Inspect exhaust system
Peace of Mind Service
Transmission Service
4x4 Service (if equipped)
Coolant Flush
Replace Timing Belt (if equipped)